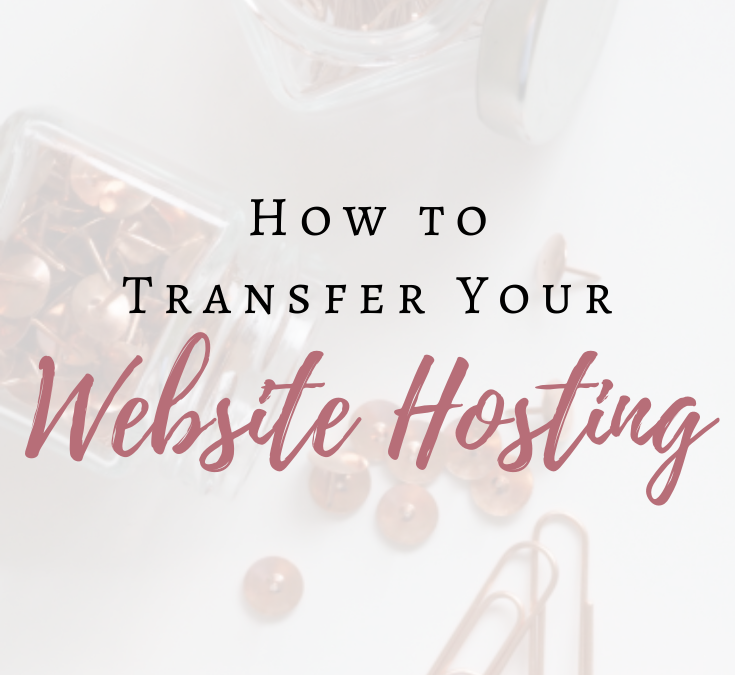 After 6 years of being with the same website host, I recently decided it was time to see if there were other options, hopefully, cheaper than what I was paying.
There were no hard feelings with my old host – on the contrary! They were always super helpful and quick to reply to my concerns. Always eager to help, which was fantastic. But, as with any technology, it had been a long time since I'd had a look to see what else was available.
If this sounds familiar, this post may help you:
Start with a wishlist
If you aren't sure what you're looking for in a web hosting company, it's probably a good idea to write a list of your criteria. Some may be:
location
cost
payment options
automatic backups
free website migration
SSL certificate (security)
customer service
length of contract
Once you have your list, it's time to do some research!
Research your options
If location is important to you, start with that. Good old Google will get you on your way.
Have a piece of paper and a pen or pencil next to you as you do this research so you can make notes along the way.
Open up the various websites in separate browser tabs if you like, so it's easier to flip back and forth to check for features, but start with one hosting company, and write down what features it offers, being careful to note anything you also may NOT like about the company (you may wish to contact customer support later to ask questions).
Systematically do the same for all the companies that interest you, and don't forget to jot down whether they have a live chat or email address that you can contact, if necessary.
Ask questions
Now that you have your list, you have a pretty good idea of who may be in the running. But don't leave it at that. Just because you cannot find the information on the website doesn't mean they don't offer what you're looking for.
Call, email or begin a live chat with their customer support and ask your questions. This is the time to get any missing information so you can make your decision. Add these answers to your notes.
Narrow down the top contenders
No matter how long your list is, it's time to start narrowing it down. Note, maybe in a different colour, what you like most about each one, and whittle it down to the top two companies.
Spend some time really reviewing these choices, and make your final decision.
CHARGE it!
Money talks and now's the time to go big with your decision. If you've had a chance to chat with customer support, you should have an idea of how to whole process works, but it should be something like this:
if needed, renew your domain name before purchasing a hosting plan
create an account and purchase your hosting plan with the new company
review the emails you receive: next steps, user names and password information
contact support to begin the site migration process
Customer support should be available to answer any questions, whether that is through email or phone support.
Be sure to find out your nameserver information for your domain, and insert it where necessary
Also, check/update your SMTP settings if necessary (for email setup)
Do you need them to migrate your email as well as your site?
Once the migration is complete, be sure that you can log into your website backend, C-Panel and webmail. If you are having problems with any of these, be sure to contact support right away and get it resolved.
Pro tip: don't have your old company delete your account until you are POSITIVE that you have everything you need!
Migrating your website is not without its share of hiccups, but once it's done and the dust is settled, you should feel better about the process, and have the knowledge for next time!
P.S. – If you can save those notes for next time, it may be interesting to compare services and prices.