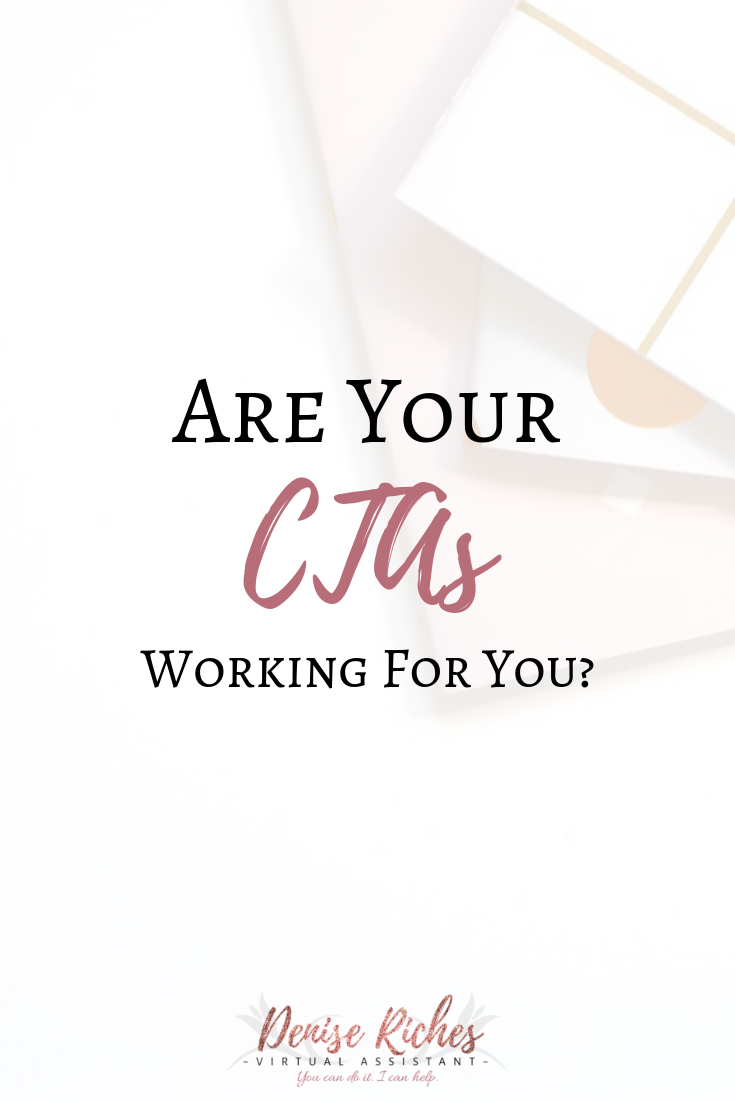 CTAs, or calls-to-action, are important for any business owner, but what happens if you aren't using them often enough, or (oops) at all?
A wise woman once told a Facebook group I'm in that if you want action, you need to TELL your visitors what you want them to do next.
It's such a simple thought, isn't it? Yet, very, very true.
So when a visitor is on your website or your Facebook page, are your CTAs clear and strong? Or are you giving mixed messages? Here are 10 great CTA examples you can implement: (more…)